Fort Worth Attorney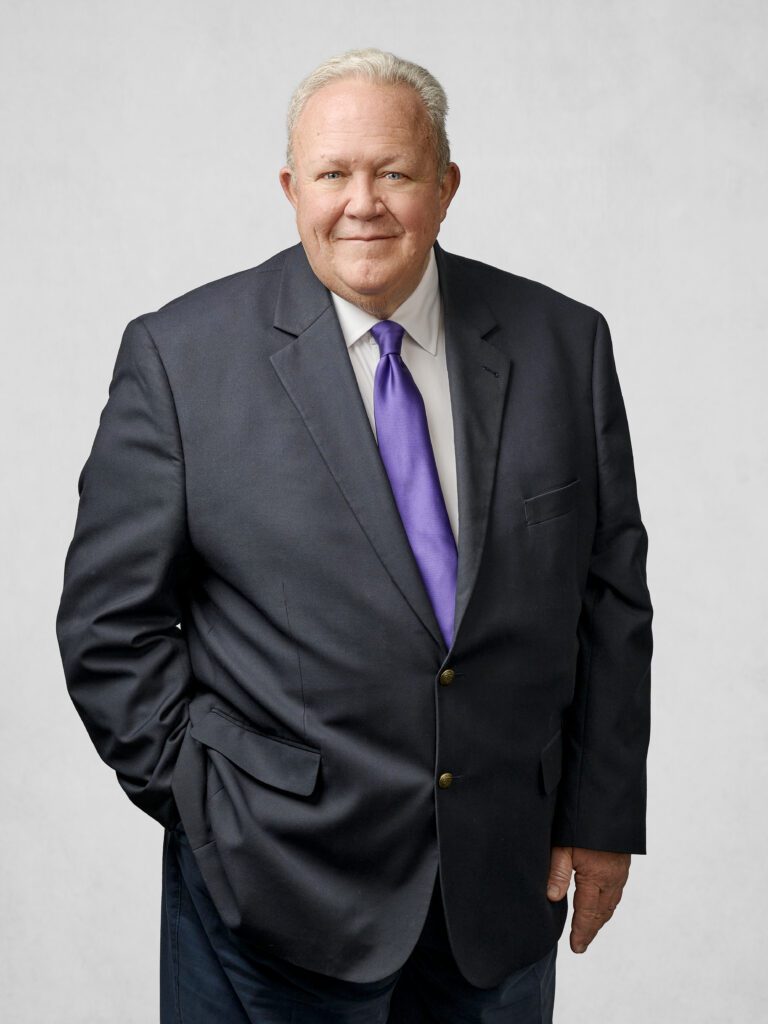 Johnson McNulty

Senior Attorney
Location: Fort Worth
Phone: 817-576-6537
Email: Email
Doug Wright is a native of Fort Worth who graduated from Paschal High School in 1972 before earning a Bachelor's of Business Administration at the University of Texas at Austin in 1976. He then attended St. Mary University School of Law. After graduating and getting licensed in 1979 he returned to Fort Worth and began his legal career.
After being in private practice for over 40 years Mr. Wright joined the firm of Johnson & McNulty in 2021 at the Fort Worth Office. He has committed his practice to Family Law and is dedicated to helping individuals and families at a time of transition in their life.
The common theme in Mr. Wright's career is compassion and empathy for his clients in crisis. He understands how difficult a family law case can be both emotionally and financially stressful. He strives to ensure that each client receives the individual attention he/she deserves. He never forgets that your case is the most important thing happening to you at this point in your life.
Mr. Wright has been actively involved in the community for many years. He has served as a Precinct Chairman, attending both district and state conventions. He was a greeter at First United Methodist Church for six years and served on the Church's Board of Education. He served on the Wesley Foundation (Methodist) Board of Directors at TCU, setting up its non-profit corporation status. He chaired the business fundraiser for the American Cancer Society in 1984. He has held every elected position in the Tarrant County Young Lawyers Association (President 1984) and Tarrant County Family Law Bar Association (President 2006).
He has been awarded the Tarrant County Bar Association Certificate of Outstanding Achievement and Tarrant County Family Law Bar Association Certificate of Appreciation. He was a Director on the Texas Young Lawyers Association Board from 1984-1986 and has been a member of the Texas Bar Foundation since 1986.
He is involved in the Fort Worth Texas Exes and Paschal High School Alum Association. He served as a Boy Scout Leader from 1989-1995. He was an Adjunct Professor teaching Law and Social Worker at TCU. He is a certified Family Law and Advanced Civil Mediator, as well as being certified in Collaborative Law.
Areas Of Practice
Family Law
Mediation
Collaborative
Bar Admissions
Texas State Bar, 1979
 United States District Court Northern District, 1983
United States Court of Appeals Fifth Circuit, 1985
Education
University of Texas, 1976- Bachelor of Business Administration
 St. Mary's University School of Law, 1979- Juris Doctorate
Past Accomplishments
Tarrant County Young Lawyers Association- President, 1984
Texas Young Lawyers Association Board of Directors, 1984-1986
Tarrant County Family Law Bar Association-President, 2006
Adjunct Professor, TCU- Law, and Social Worker
Tarrant County Bar Association-Chairman Solo and Small practice section 2007-2009
Professional Associations And Memberships
Tarrant County Bar Association-Member
Texas Bar Foundation, 1986-Present, Member
Tarrant County Family Law Bar Association – Member