Founder And Dallas / Fort Worth Attorney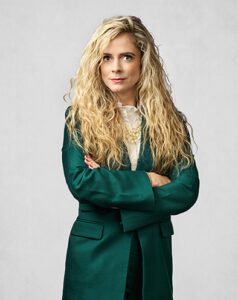 As an attorney practicing in family and criminal law, I have the opportunity to make a distinct difference in the lives of my clients. As a young attorney, I worked with the Tarrant County District Attorney's Office, where I gained criminal trial experience as a prosecutor. During my time as a prosecutor, I worked a variety of criminal cases, including DWIs, theft crimes, drug crimes, and assaultive offenses. I believe that my experience and time spent with the Tarrant County District Attorney gives me the insight required to work on criminal cases from start to finish. That experience has also made me a better advocate in family cases. The Tarrant County District Attorney's Office was my first training ground for the presentation of a case and advocating for my clients. Now, as primarily a family law attorney, I am able to use both worlds of experience to serve my clients better.
As an attorney, I have dedicated my life to the protection of the individual rights of my clients. I understand that oftentimes, my clients have never been in a courtroom or before a Judge in their life. One of my most valuable assets is my ability to show compassion to my clients during the most challenging times of their lives.
Protecting the rights of parents and families was a natural extension of my desire to use my legal expertise to defend individual liberties. My most valuable skill is my ability to relate to and understand my client's needs. At Johnson McNulty, we understand how difficult these matters are, and we work to anticipate your needs.
Areas Of Practice
Contested Divorce
Appeals
Bar Admissions
Education
Southern Methodist University, Doctor of Jurisprudence/Juris Doctor (J.D.)
Past Employment Positions
The Clark Law Firm
Tarrant County District Attorney's Office
Languages